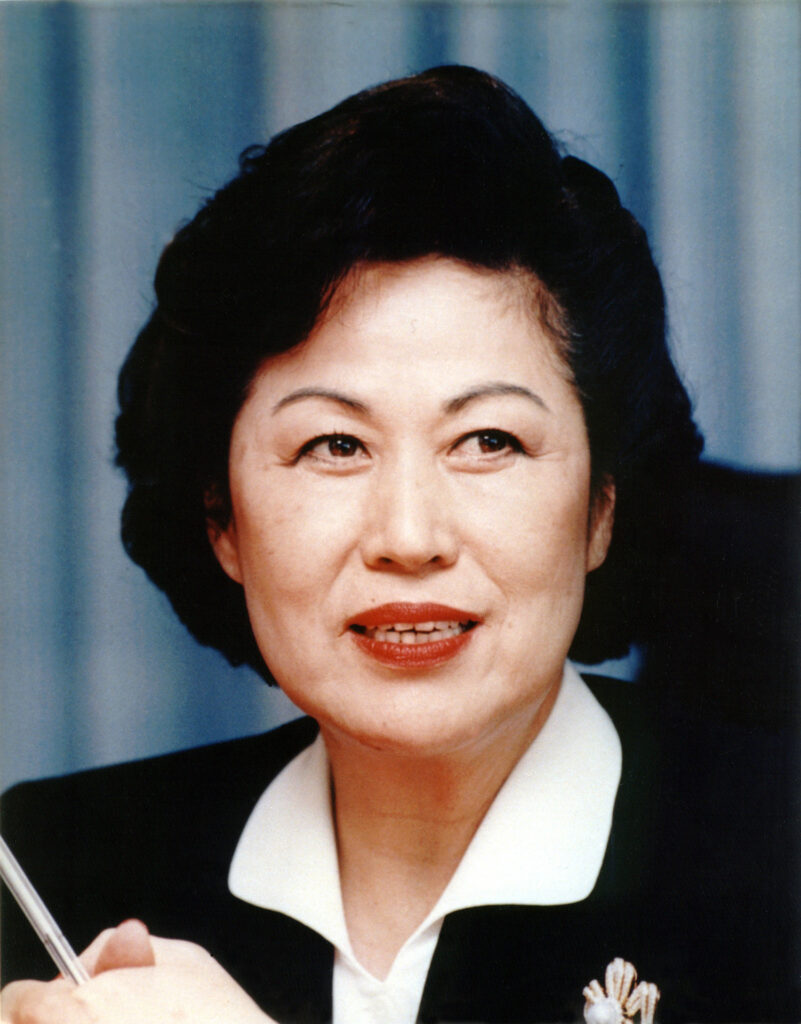 Heeja K Chung
Founder and Chairperson Heeja K. Chung is a pioneering female business leader and a distinguished patron of the arts and culture in Korea. With a profound passion for the arts and a deep commitment to commemorating her late son, Kim Sonje, Chung established the Art Sonje Museum (Gyeongju) in 1991, followed by the Art Sonje Center in 1998.
Born in 1940 in Cheongjun-dong, Jongno-gu, Seoul, Chung pursued a degree in Architecture at Hanyang University, and further enriched her expertise with a Master's degree in Art History from Honik University. In 1964, she married Kim Woo Choong, and together they cherished 55 remarkable years until his passing in 2019. In 1984, Chung assumed the prestigious role of President at the Seoul Hilton Hotel, wholeheartedly dedicating herself to the art of hotel management. Distinctly separate from her role as a wife, she embarked on a journey, overseeing the successful establishment of renowned establishments such as the Seoul-Gyeongju Hilton Hotel, Yanbian Daewoo Hotel, and Hanoi Daewoo Hotel. She also acquired and managed esteemed international establishments including the Beijing Lufthansa Center in China (through equity participation), Sheraton Sofia Hotel Balkan in Bulgaria, Hilton Algiers in Algeria, Palace Hotel in Sudan, Sheraton Guilin Hotel in China, and Hilton Hotel Rabat in Morocco. Her exceptional contributions were acknowledged when she received an honorary doctorate from Sookmyung Women's University in 1995. Subsequently, she received the prestigious 31st Sinsaimdang Prize in 1999, the Contribution Award at the 2011 Busan International Film Festival, and the esteemed Montblanc Patron of Art Award in 2012.
The Sonje Art Museum (Gyeongju), which serves as the flagship institution of the Art Sonje Center, was established on May 18, 1991. Rooted in Chung's personal collection, the museum stands as a beacon of contemporary art in Korea's oldest city. It serves as a cultural oasis, fostering an elevated appreciation for modern art within Korean society while promoting vibrant international exchanges that propel Korean art to the forefront of the global stage. Driven by an unwavering commitment to mutual cultural exchange and communication, Chung passionately dedicates herself to the advancement of art and culture, making significant contributions not only to Korea but also to the global realm of cultural and artistic endeavors.